Audreylightful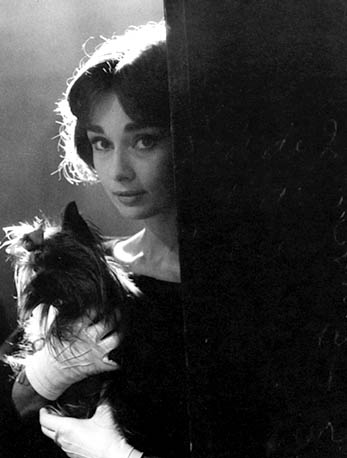 If the myriad of posts on the subject didn't cue you in to the fact that I adored Life Magazine's
Remembering Grace
issue - the vibrant, glossy, picture-packed special edition devoted entirely to actress and princess
Grace Kelly
's timeless glamour - then you probably won't fathom how rabidly I received the news that Life has accorded like treatment to her sister icon, the inimitable
Audrey Hepburn
.
Fifteen years after her death of cancer at the age of 64, the life of The Gamine Girl of the 1950's and 60's is celebrated in page after page of photos by her trusted photographer
Bob Willoughby
, many of which were unpublished until now. And though captions are sparse in the 144-page tribute, they are nearly unnecessary when coupled with such lush imagery over the span of Audrey's life: instant and lasting stardom in Hollywood at the start of her career, two saddeningly tumultuous marriages, and two sons who saw her through to the charity work she participated in until her illness became debilitating. Even if each phase isn't depicted within these covers, Aud's essence shines through in the impressive array of pictures, whether she's being dirtied on the set of
My Fair Lady
or riding her bicycle around the studio lot with her Yorkshire Terrier in its wicker basket: she is at once kind and compassionate, self-conscious and slight. She is simply stunning.
Remembering Audrey
. As if we could ever forget.
Photo Source
___________________________


The January 8, 2008 magazine reportedly retails for 12.99, just like Grace's, and is available on newsstands through April (it is not, however, available online).
Labels: Audrey Hepburn, Books, Hillary's Faves, You Should See