New Links!
Now that I've mastered the 3-column blogger format, New Links are coming soon!
Jul 22, 2007
Jul 9, 2007
Oh, Shangri-La, Miss Foyle!
I've got a tip for you. Watch
Kitty Foyle
.
In all my starry-eyed viewings of 1940's
The Philadelphia Story
, I could never fathom how any other actress could have give a performance worthy of nabbing that year's Oscar from fiesty female lead
Katharine Hepburn
, especially given that
Phil
was essentially
Hep
's comeback vehicle after years of box-office bombs in the late 1930s: the film is brilliant, filled with acerbic dialogue, runs at a deliriously snappy pace, and boasts a corral of first-rate stars to carry it from its uproarious opening all the way to its delightful denoument. How could any forties filly top
Kath
's snobby, priggish
Tracy Lord
in all her hearthfires-and-holocausts glory?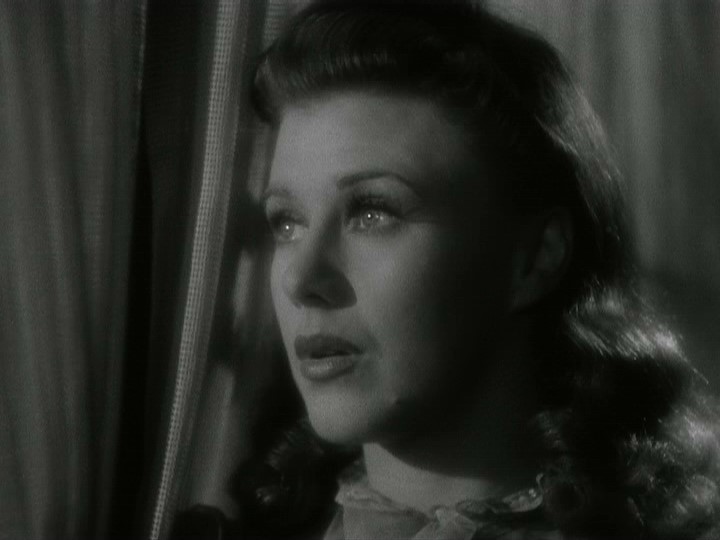 Easily
, if you take it from
Ginger Rogers, Hep
's blonde box-office rival and fellow RKO 'It Girl' of the 1930s. Though she made her name as the sexier half of the most popular dance duo in history opposite
Fred Astaire
- and perhaps the more
coordinated
half, as she was always in high heels -
Ginge
's turn as white-collar working girl
Kitty Foyle
vaulted her into the serious spheres of dramatic acting, far from her days of tapping in
Top Hat
and waltzing in
Swing Time
. And deservedly so: those familiar with
Rogers
as the saucy but respectable young lady on the receiving end of the sweet advances of amorous male co-stars like
David Niven
,
Jimmy Stewart
and
Astaire
, will be astounded by her deft transformation into scrappy brunette Kitty, an indomitable Irish lass who finds, in her mid-20's, that stumbling upon love is far more complicated than she could ever have imagined. Co-stars
Dennis Morgan
- sexier than he is in 1941's
Christmas in Connecticut
, if you can believe that - and
James Craig
tear at the heartstrings as
Kitty
's suitors, each equally appealing, neither fully claiming
Kitty
's heart until the film's finish, when you can finally exhale through your tears and astonishment.
I've been a fan of
Ginger Rogers
since the days of
Shall We Dance
(1937) and
Vivacious Lady
(1938), but
Kitty
is out-and-out an incredible performance by an actress whose skill for subtle serious roles was, and still is, vastly underestimated, left in the shadow of her more well-known turns as the bubbly blonde on Fred's arm. Her sparkly comedic and musical roles are, I contend, equally important in her film legacy and not to be discounted as less than worthy of praise or acknowledgement, but, instead, they serve to highlight her dexterity as an actress even further. There's no harm in loving the Ginger who can Charleston her way into the arms of any of your favorite forties fellows, but please, for your own sake, get to know
Kitty Foyle
!
Photo Source
Labels: DVD, Ginger Rogers, Hillary's Faves, Worth Watching